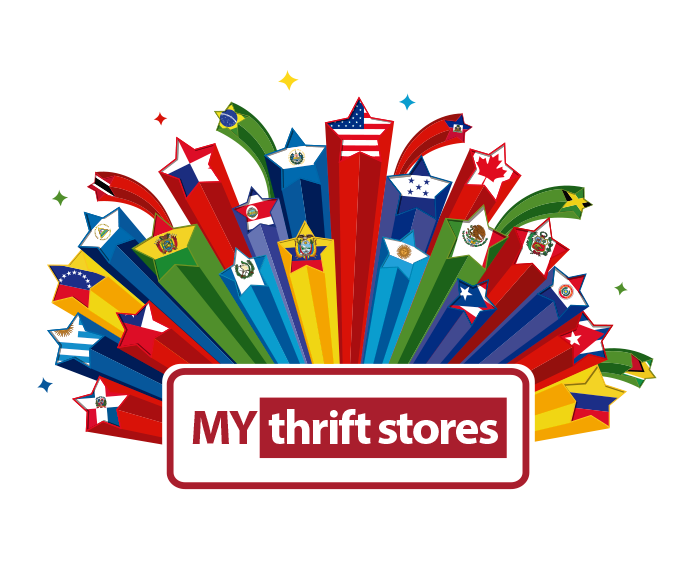 THE PLACE WHERE YOU CAN ALWAYS FIND UNIQUE TREASURES!
From commonly shopped goods, such as clothing, household items, and electronics to specialized fare, like wedding dresses, sports memorabilia, and arts and crafts from around the world. We have something for everyone!
---
CLOTHES FOR MEN, WOMEN AND CHILDREN, PLUS FURNITURE, BOOKS AND MUCH MORE!
---
THE MYTHRIFTSTORES REWARDS PROGRAM
NOTHING LIKE A TRUE WIN-WIN MEMBERSHIP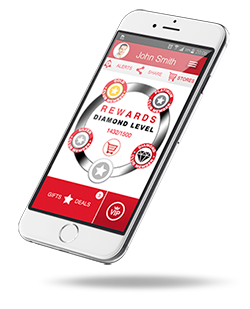 50% off on your birthday
50% off VIP APP exclusive sales
50% off VIP APP special customer appreciation sales
25% off on Thursdays
50% off on all holiday sales
Earn 25 VIP APP points when you REFER-A-FRIEND + a 50% Coupon* and $10 mythriftstores eMoney for your friend
And much more…
GET FREE MYTHRIFTSTORES eMONEY NOW!
DOWNLOAD & REGISTER IN THE VIP APP TODAY!
JOIN OUR EXCLUSIVE VIP APP NATION
DOWNLOAD IT NOW! AND RECEIVE…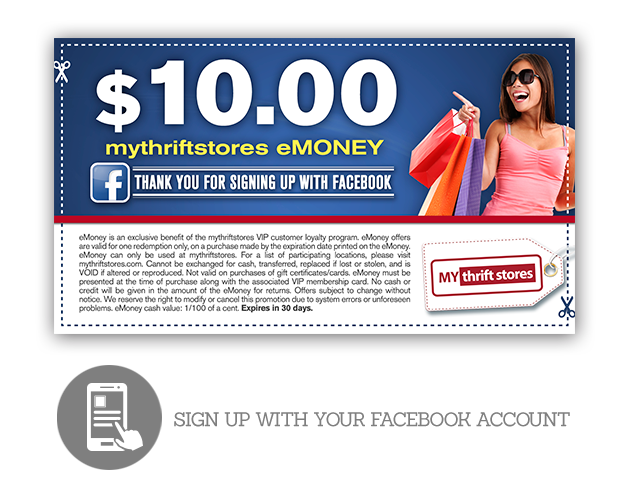 HURRY! LIMITED TIME OFFER*
*eMoney is only available for mythriftstores VIP App members. eMoney will be issued 24 hours after your activation, and it will expire 30 days after that.
LEARN MORE ABOUT THE VIP APP
Fill out the simple form below or scan the QR code to get notified of all mythriftstores sales & events!

FOR COUPONS & DEALS TEXT "MYTS" TO 95577